Although the front of my house looked alright, when I have the option to make something black, I usually take up that opportunity. Yes, I am that person that wears black shorts, a black shirt, and black shoes at the same time...oops. It's one of my favorite "colors."
So here's an awful quality picture which is the actual before from when we moved in.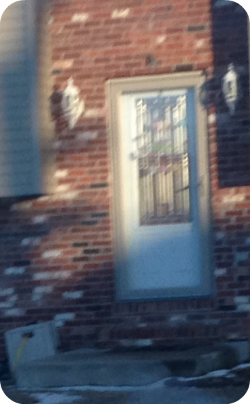 Then I started working on it a little bit...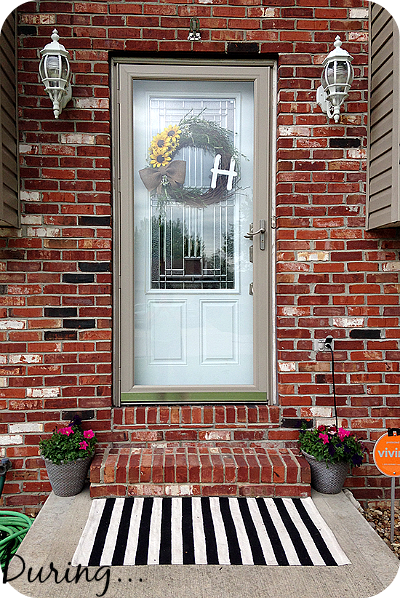 Finally last weekend we dug in! I love it!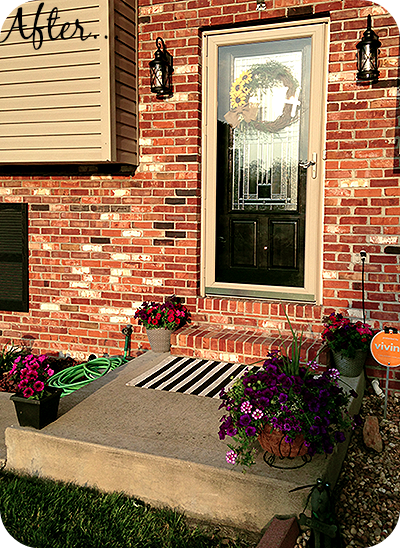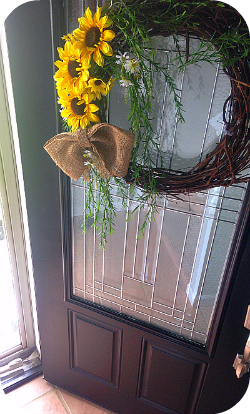 I painted my front door black, which I love. It makes my homemade wreaths pop (tutorial to come)! I would love to take that eyesore of a screen door off, but I can't sacrifice always keeping the front door open. With the help of my husband, the light fixtures were changed from traditional white to black rustic style lights, and aside from the few cosmetic changes such as the black and white striped rug, the flowers, etc, that was about it for the front door area.

The paint cost next to nothing, the lights were 2 for $34.99 at Menards, the two flower pots by the steps I scored for $5.00 at Lowe's (they were originally $17.98...make sure you ALWAYS check their "dead" rack), and the rug was $14.99 from Ross. The beautiful purple flowers were from our neighbor as a welcoming gift when we moved in! Super sweet, right?!

The last thing we did was add the fake hinges/handles onto the garage door. They serve no real purpose, but they sure do add character to a home! It seems like that's the "new" fad to add to garage doors these days, and luckily we scored the last one at our local Home Depot for only $18.00. We did actually see that they make fake window's with those kits, but Home Depot didn't sell them in store. We are totally considering adding that though. It looked really neat!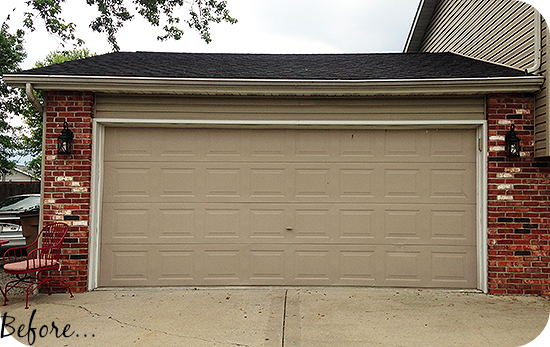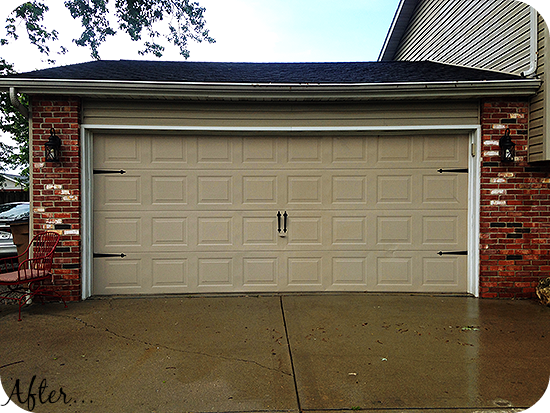 So we did all of these changes for less than $150.00 and that's including everything (even the four lights we changed out)! Not to shabby! Next on the to-do-list is sanding down and refinishing our kitchen table...wish me luck.
Follow my blog with Bloglovin